Description
The original piece is from Moshchevaya Balka, now exhibited in the State Hermitage Museum, Saint Petersburg, Russia. The original silk fabric is likely a Byzantine silk.
The Kazar Bazar reproduced this pattern in the past. Our current reproduction is a revised, sophisticated than before, in order to achieve a more punctual reproduction of the original textile.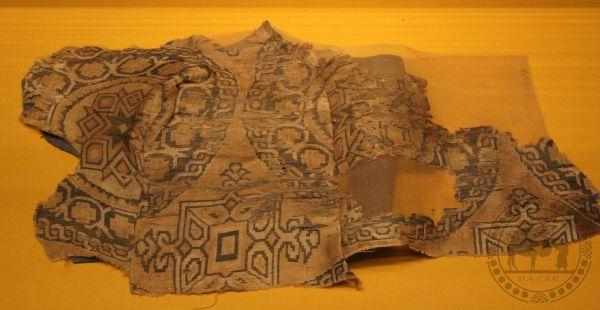 Source of the textile:  Anna A. Jerusalimskaya – Moshchevaya Balka 2012
Reviews
There are no reviews for this product.