Description
Animals were favored motifs in the Central Asian silk weaving culture. We can find various birds and mammals on Early Medieval silks. There are pheasants, boars, ibexes and mythological creatures like horses with wings, pseudo-senmurvs, king birds depicted on these textiles. Our current reconstruction is one of the numerious examples of winged horses - Pegasus - in pearl roundels.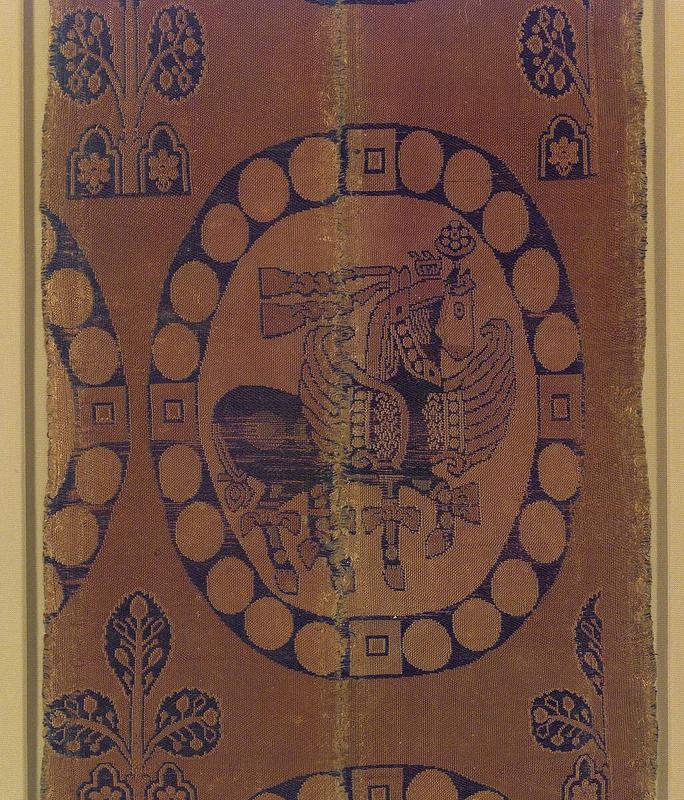 Source of picture: The Metropolitan Museum of Art - Fragment of textile with horses
---
 

The Metropolitan Museum of Art's descriptio of the original object:

"The horses alternate facing left and right, with outstretched wings and knotted tails. Each wears a pearl band with fluttering ribbons around the neck, a ball-and-crescent headdress supported by a shaft, and ankle fillets. The roundels' pearl border is interrupted at the top, bottom, and sides by concentric squares. In the background, stylized blossoming trees are flanked by floral elements enclosed in a motif with a rounded top.

This textile motif is typically Sasanian and similar patterns appear on the rock reliefs of Taq-i Bustan, Iran. Winged horses are also featured on Sasanian metalwork and stamp seals, and the ball-and-crescent headdress is comparable to royal crowns depicted on Sasanian coins. Sasanian textiles were exported throughout the ancient world and their manufacture and iconography reflect the artistic transformations and adaptations that occurred along the Silk Road. Their major centers of production, however, remain unknown."

The winged horses silk motif is a great example of the Hellenistic culture that reached the Near and the Far East where the original Pegasus gained new Eastern features like the ribbons and pearl roundels. 
---
Other interesting parallels of the pattern: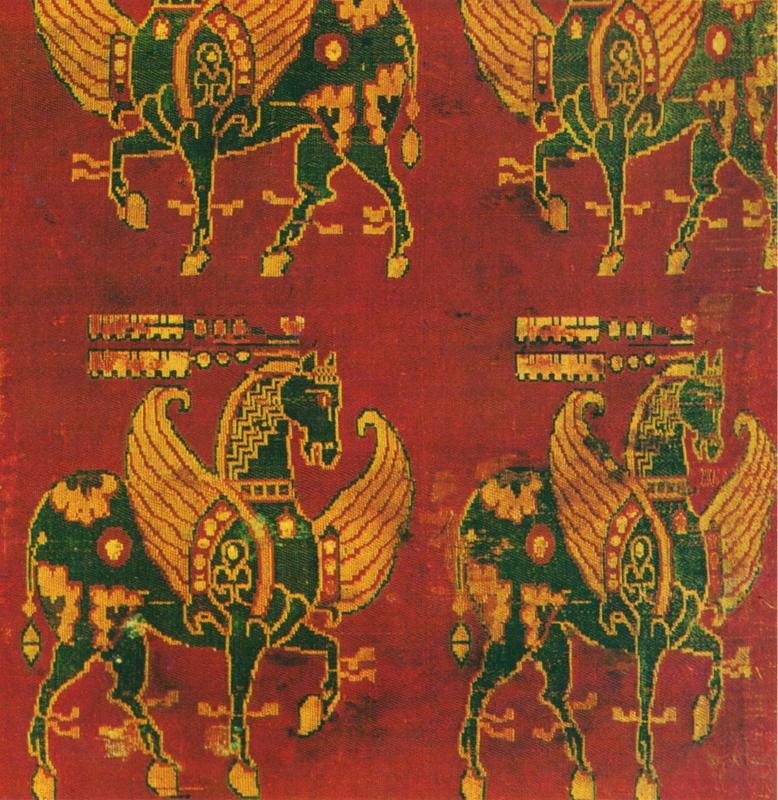 VIIIth century, Byzantine silk fragment with winged horses
Source: W. Fritz Volbach: Early Decorative Textiles
---

Tangy dynasty (VII-IXth century) silk fragment with winged horses
Source: Google Arts and Culture
---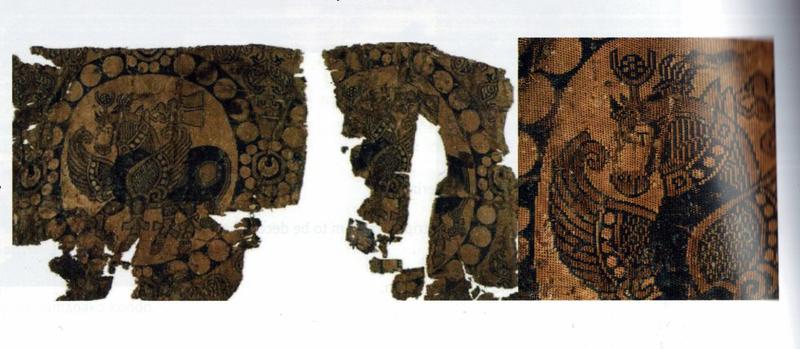 VIIth century winged horses from Antinoë, Egypt
Source: Source: Sarah E. Braddock Clarke (ed.) - Ryoko Yamanaka Kondo (ed.): Byzantine Silk on the Silk Roads, Journeys between East and West, Past and Present. 2022 p 146
---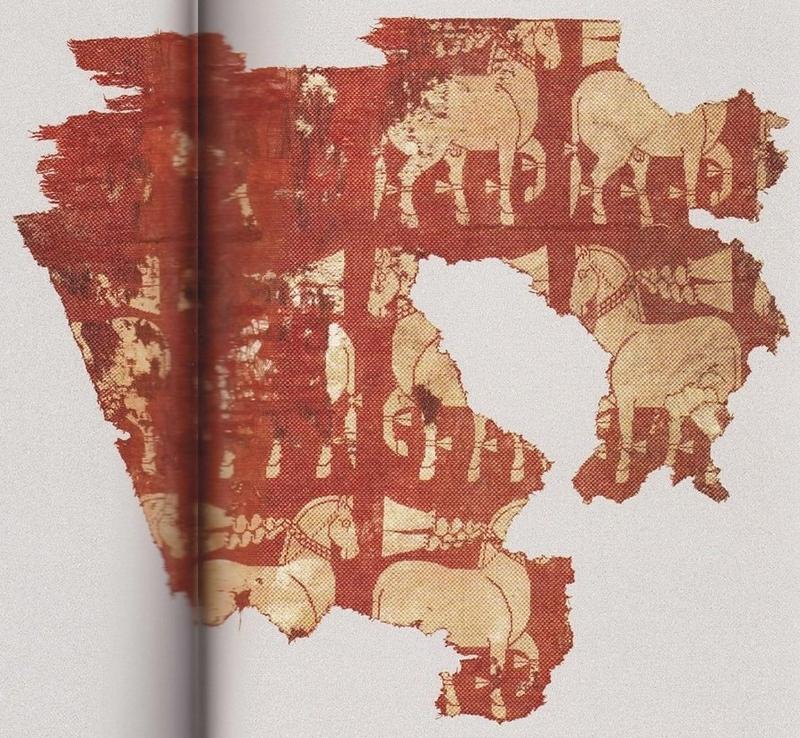 IV-Vth century, Silk fragment with rows of horses from Eastern Iran
Source: Friedrich Spuhler: Pre-Islamic Carpets and Textiles from Eastern Lands (Al-sabah Collection)
---
Project requested and experted by: Nadeem Ahmad, Eran ud Turan
Artwork: Balázs Szakonyi
Reviews
There are no reviews for this product.