Description
The structure of our quivers:
- The robe/body is from 5 mm thick pine laths - cut with saw, shaped with hand planer
- Bottom board is from 2 cm thick pine lath
- Back board is from hardwood, glued and nailed with 50 pieces of nails to the body part
- Leather is glued to the wooden structure
- Inside the bottom, a piece of thick leather or felt goes to protect the end of the arrows.
- The visible parts of the inside of the mouth are also lined with leather.
- Average wight of a quiver is 1.5 kg. 
---

Our simple quiver reconstruction on the "One With Nature" World of Hunting and Nature Exhibition, Budapest 2021
---
---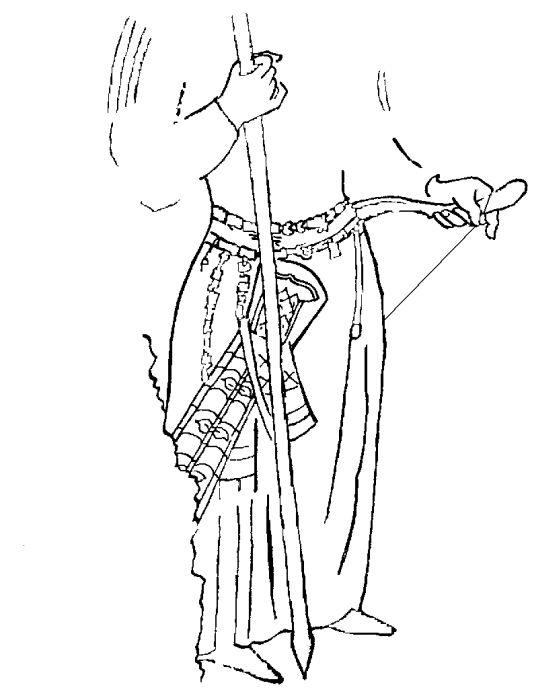 Drawing based on a piece of a wall painting in Eastern Turkestan of a distinguished Uygur archer.
Both his bowcase and quiver are suspended from his belt, as among the Magyars and other steppe people.
Copyright Chris Szabó, after Professor Gyula László.
---
Reviews
There are no reviews for this product.