Description
The reconstruction of the Byzantine silk of Saint Ladislaus's mantle.

I. (Saint) Ladislaus king of Hungary (c. 1040-1095.) was a famous and successful ruler of the Hungarian Kingdom in the second half of the XIth century. Later he bacame a saint and gained a prestigious cult  what lasts even nowadays. One of the most popular elements of his cult are those temple frescos, painted during the Late Medieval, depicting his battle against the Cuman warrior.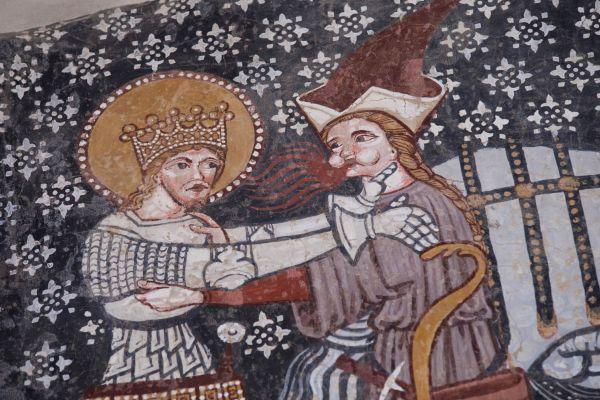 Battle between Saint Ladislaus and the Cuman warrior; Temple fresco from the Late Medieval; Székelyderzs (Dârjiu), Romania

Not so well known fact that we have an artefact what likely belonged to Saint Ladislaus. This item is his mantle what is now kept in the Zagreb Cathedral, Croatia. This nearly millenial old cloak is in a pretty good shape. It contains embroidery of human figures, most likely royal figures – perhaps one of them is Ladislaus. It also has an embroidered text on it: Ladislai Regis. The base of the mantle is a Byzantine silk dated to the XIth century.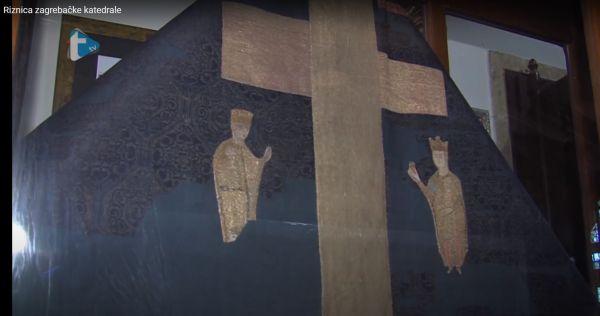 Saint Ladislaus's mantle in the Zagreb Cathedral. The Cathedral is established by Ladislaus as well.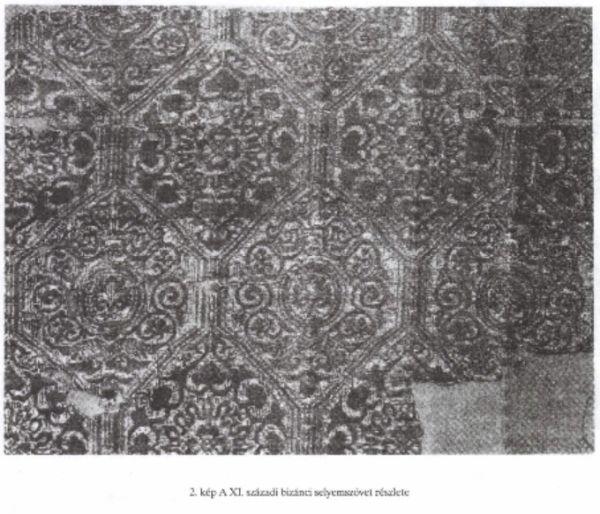 The Byzantine silk of the cloak
Sources:
Sipos Enikő: A Szt. László palást metamorphozisa, III. Műhely – elméleti, módszertani, gyakorlati kérdések. In: Folia historica 18. 1993
Trend Medij: Riznica zagrebačke katedrale
Reviews
There are no reviews for this product.