Description
Famous Early Medieval pattern: Bahram Gur horsearcher hunter motif. The original is from a Byzantine workshop.

The depicted scene comes from the Persian mythology, what was reused by Byzantines as well. Silks with this motive are found all around Europe.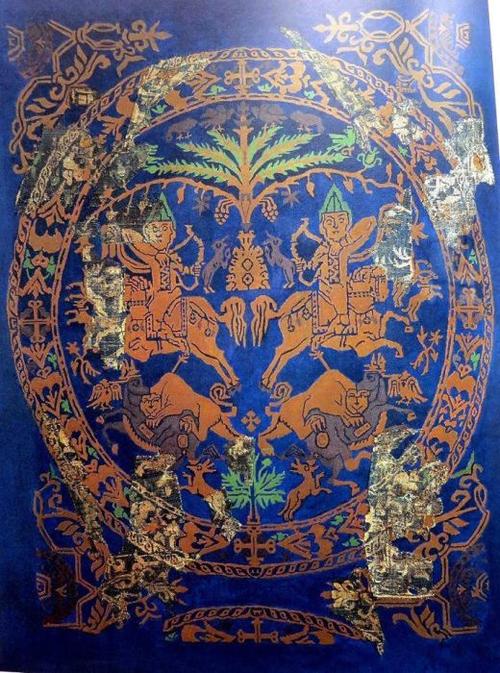 We know a high variety of  finds of silk fabrics with the Bahram Gur hunt in Europe, all of which were used there for much more prestigious purposes. Some of the most significant finds of this kind:
RUSSIA, From the famous sites of Moshchevaya Balka and Nizhny Arkhyz in the Caucasus;
RUSSIA, From Xth century woman burial from Pskov among the textile finds we see an underdress and an apron, woven in blue tabby linen adorned with such horsearcher silk;

GERMANY, The most complete of the surviving specimens (the closest to the fragments found in the Moshchevaya Balka, which served as the basis for their reconstruction) is the silk of St. Kunibert in the Basilica of St. Cunibert in Cologne;
ITALY, Two pieces are used in the golden altar of the Cathedral of San Ambrogio in Milan;
ITALY, An extraordinary large piece of horsearcher silk was found in the tomb of Saint Emidio in the cathedral of Ascoli Piceno 
CZECH REPUBLIC Two fragments decorating the binding of the famous handwritten Gospel from the 9th century from the library of Strahov Monastery in Prague;
FRANCE, Fragment in the treasury of the Saint-Calais Cathedral;
FRANCE, Cushion of Saint Remy in the Basilica of Saint Remy in Reims. The relative chronology given by this find is interesting: The pillow of St. Remy was covered with one of the variants of silk of the 9th century with the so-called senmurvs, but as an inner stuffing a badly worn piece of silk with the of Bahram Gur hunter scene was used;
---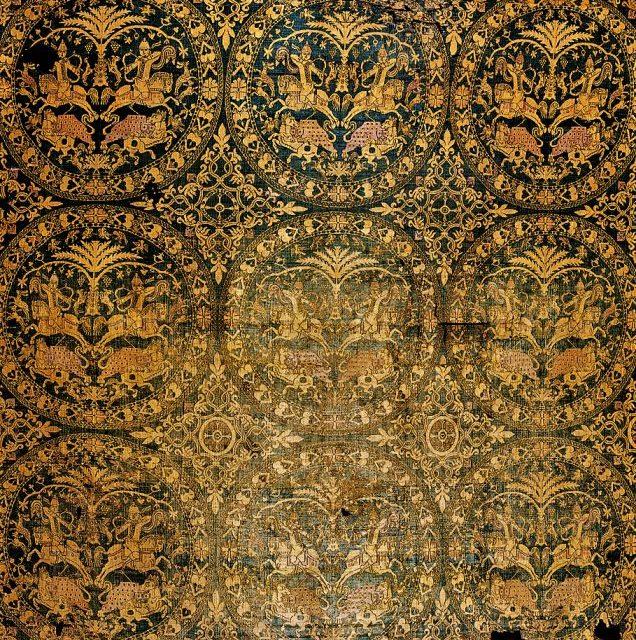 The silk from Cathedral of Ascoli Piceno, Italy
---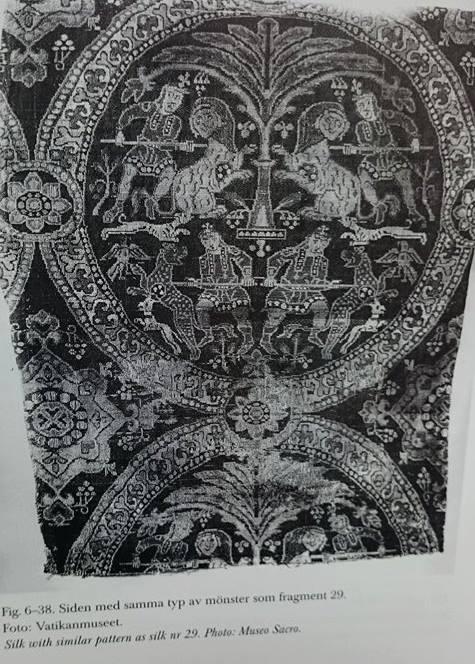 ---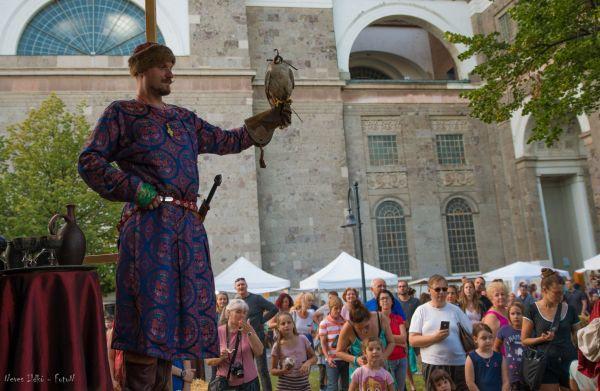 Sources:
Anna A. Jerusalimskaya – Moshchevaja Balka 2012. А.А. Иерусалимская: Мощевая Балка. Санкт-Петербург 2012.
VitaPicena.it: Tesori di fede: i tessili della sepoltura di Sant'Emidio
Reviews
There are no reviews for this product.