Description
The original of the pattern from The Metropolitan Museum of Arts website: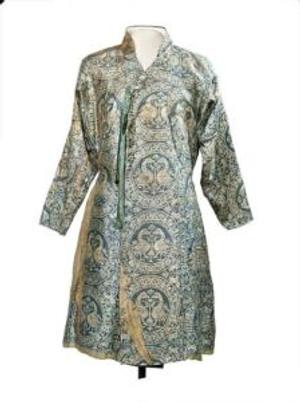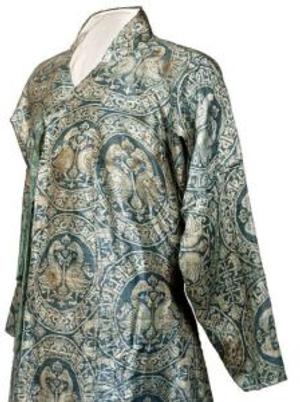 Date: 11th–12th century
Geography: Attributed to Iran.

One mark of an elegant man was the refinement and opulence of his dress. The pattern of this silk robe consists of roundels containing confronted geese flanking a tree. The inscription band enclosing the roundel reads "Glory, prosperity and victory." While the robe was cut as a riding coat with a flare at the hip, it was found with a small pillow and face covering, indicating that it was used as a burial garment.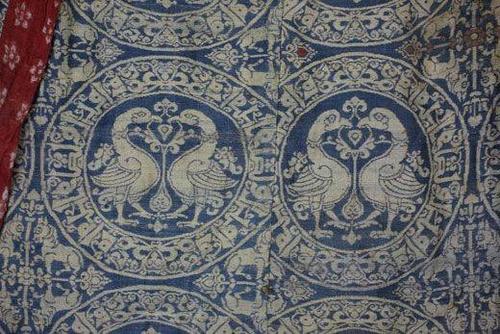 Inscription: Inscribed: In Arabic,
[عز وآقبال ونص[ر
"Glory and prosperity and victory"
Reviews
There are no reviews for this product.