Description
The original piece is a Byzantine silk from the Reliquary of Saint Siviard, Cathedral Treasury, Seins, France.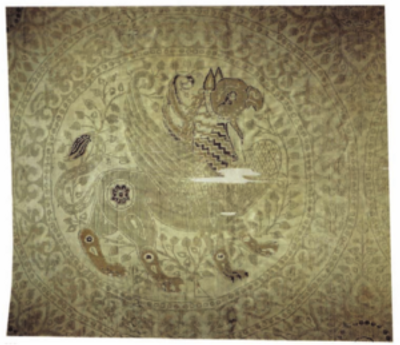 The medallions, framed by split palmettes and beading, enclose imposing griffins and stylized trees. The interstices between the medallions  are filled with large composite rosettes.

The Griffin Silk has strong parallels with the Esztergom Lion (X-XIIth century, Esztergom, Hungary) and the so-called "Charlemagne" Elephant Silk (X-XIth century, Aachen, Germany).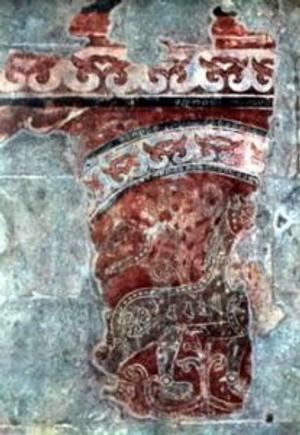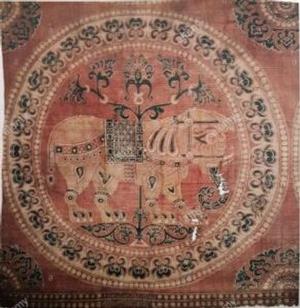 ---
Interesting data that similar griffin motif occurs in a XIIIth century codex, what is dated to 1240-1260. Likely similar pattern was used during the XIIIth century  as well.  

 
Emperor Alexios V (Österreichische Nationalbibliothek Cod. Hist. gr. 53, fol. 291v)

 

The silk and the pattern previously reconstructed by Sartor Bohemia. Our version is a rethought model of the Griffin Silk of Saint Siviard.

Source:  The Glory of Byzantium. Art and Culture of the Middle Byzantine Era A.D. 843-1261. (ed.) C. Evans, Helen – D. Wixom, William
Reviews
There are no reviews for this product.