Description
The original of the piece is a fresco fragment from Esztergom Castle Chapel (Hungary). The original base of the frescoes could be a silk what was used for wall tapestry, from what the artist painted the fresco to the walls.  The silk reconstruction is created by Kazar Bazar with the use of the original fresco and the parallels of the motifs, what remained to us in the form of silk fabrics.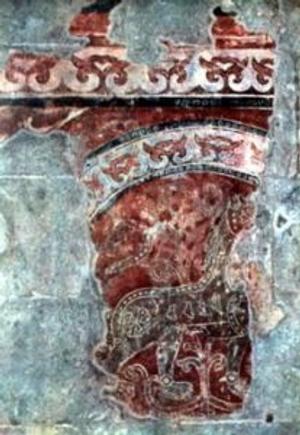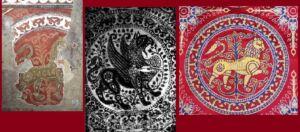 The medallions, framed by split palmettes and beading, enclose imposing lions and stylized trees. The interstices between the medallions  are filled with large composite rosettes.
The Esztergom Lion Silk has strong parallels with the Griffin silk of Saint Siviard (X-XIIth century, Sens, France) and the so-called "Charlemagne" Elephant Silk (X-XIth century, Aachen, Germany).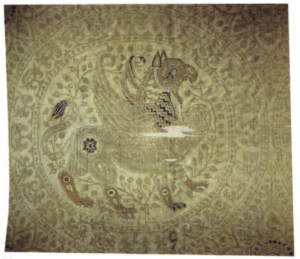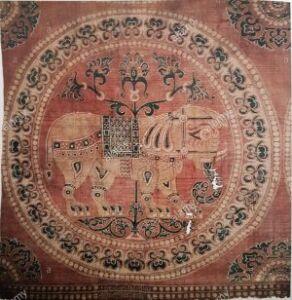 Reviews
There are no reviews for this product.